Home
---
ABOUT ARK
The Communities We Help

ARK empowers farmers in the developing world to feed and keep their kids in school.

With its groundbreaking $15/kid/year Feeding Program, ARK and its partner communities are successfully eradicating hunger, getting kids back to school, and providing new income and industry to rural communities. This paves the way for and makes ARK's $5/kid/year Supplies, $50/kid/year Scholarship, Classrooms and For-Profit investments successful and sustainable.


CAPIZ IN STATE OF EMERGENCY
On Nov 8th, Haiyan ravaged the province for 5 hours: Villages and towns levelled and in the dark. Kids and families with no home or roof over their head. Rice paddies - source of food and income - gone. Relief from the government is severely limited.

More than ever, our resilient and pro-active communities in Cuartero and Dumarao, Capiz, who have impressed us with their commitment and efforts need our support.

ARK partners with 6 villages with 10,000 residents in Cuartero and Dumarao, Capiz, Philippines.

In this relief, $5 can feed a family for a day

Our school leaders mobilized to feed and make families and their communities safe.

ARK is the only relief in our partner communities. Funds will purchase food, water, basic construction materials and seeds to ensure kids and their families are fed and sheltered.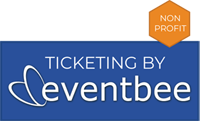 Online Ticketing Powered by Eventbee